Enjoy beautiful skies and sandy beaches in Tybee Island this summer. Take the vacation you've been looking forward to all year, and stay at River's End Campground and RV Park.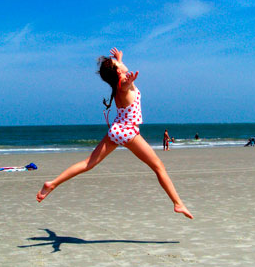 Come out for Strawberry Crush – Tybee Family Day this Saturday, June 13 at 10 a.m. This event will be a blast for the whole family, and you don't want to miss it! Look for the yellow flag by the Tybee Pier. Let your kiddos participate in races and kid-friendly games. Are you a sand-sculpting master? Compete in sand castle competitions and walk away with glory.
Tybee Island is a beautiful place with tons summer fun. Tybee is located near Savannah and offers great fishing and rich history. Enjoy the beach just a few blocks from River's End Campground and RV Park. Gather 'round the campfire ring and swap stories as you cook up some delicious hot dogs, brats and s'mores. Our park offers a peaceful reprieve from the hustle and bustle of a busy life.
Come see us this weekend, or call to book your Father's Day and Fourth of July vacations!
Stay With Us
Unwind this summer in Tybee Island. River's End Campground and RV Park is located on the Island, near Savannah, GA. Choose one of our cozy camping cabins or RV sites as an affordable alternative to staying in a hotel. Visit our website for more information about our camping accommodations, or call 800-786-1016 to make your reservation. Be sure to like our Facebook page!