River's End Campground on Tybee Island in Georgia provides a great place to anchor your RV and do some bountiful fishing!
Public Fishing Piers in Tybee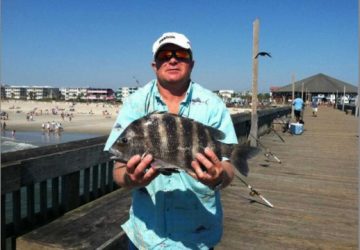 You can take a fishing charter to fish but there are many fishing spots around the island itself. This includes three public piers for fishing: Lazaretto Creek pier, Fisherman's Walk on the back river or the Tybee Pier and Pavilion. You can even cast a line from the beach or walk a meandering path leading to creeks, tidal pools and bridges.
The most common species around Tybee Island are the black drum, red drum, whiting, croaker, speckled trout, stingrays, Spanish mackerel, flounder, sheepshead and several species of sharks! Check the tides on the internet to see which species are biting when.
Where to Find Fish in Tybee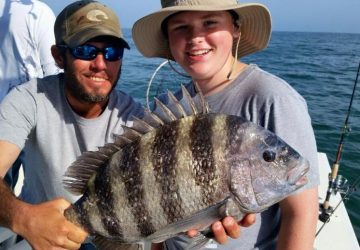 Structures attract the red drum, black drum, and sheepshead. With that in mind, two rock jetties on Tybee might be good bets. There is one located at the southernmost end and one at the north end, near the lighthouse. Pilings are also around the pier.
Spanish mackerel, flounder and speckled trout are found at the sand bars at the north and south ends. There, these species attack mullet and glass minnows as they are carried from shallow to deeper water.
No one super bait works for any species of fish. In fact, bottom, cork, or live line fishing are all great techniques. Dead squid, shrimp and mullet are all baits that work. Fiddler crabs, live shrimp and mud minnows are good, too.
---
About River's End Campground
Enjoy your Tybee Island fishing experience after parking your RV at River's End Campground and securing a full hookup RV site, a campsite or by renting a rustic cabin. Visit our reservation page at www.riversendcampground.com/reservation/ or call 800-786-1016 to make your Tybee Island RV Park reservation.