It's an easy jaunt from River's End Campground to the five Tybee Island beaches also known as Savannah's beaches. Everyone instinctively loves beaches but did you know there are real health benefits to spending some of your time there?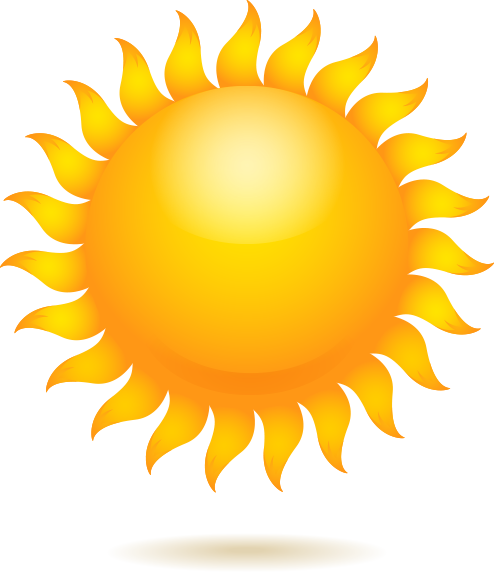 Fun in The Sun
Too much sun exposure might not be good but the life-giving rays of the sun provide many benefits also.
As the sun hits the skin, our bodies make vitamin D. This is an essential element that helps absorb calcium and build strong bones. While our diet supplies some of this, much of vitamin D benefits come from the sun. A daily dose can mean as little as 10 minutes of sun exposure per day according to the Mayo Clinic. One study showed sun exposure resulted in an increase in endorphins and possible prevention of autoimmune diseases.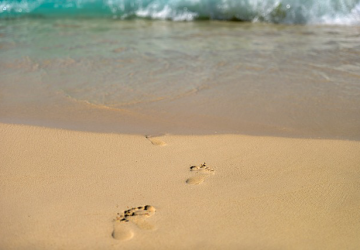 Toes in The Sand
Walking barefoot stimulates sweat glands and nerve-endings in the feet much more than walking in shoes. Not only are you stimulating nerve endings when you sand walk but you're strengthening your feet muscles.
Earthing according to one author, reconnects our bodies to the constant energy of the earth, reaping vital mood-boosting benefits. If you're into fitness, another study focused on running and walking on the sand, found that walking on sand requires 1.6 to 2.5 times the energy than it takes on a hard surface.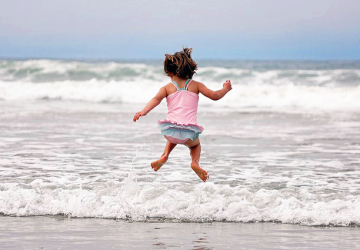 Healing in The Surf
Sea water contains high levels of minerals including iodine, magnesium and potassium that might help fight infection, bring therapeutic effects and potentially help the body heal. Swimming is good exercise and is associated with decreased stress and an increased sense of well being.
About River's End Campground
Savannah's beaches were made to enjoy from the central location of River's End Campground and RV Park. Enjoy all of the amenities of River's End while you nestle into your full hookup RV site, primitive campsite or snuggly cabin. Visit our reservation page or call 800-786-1016 to make your Savannah beach camping trip reservation.