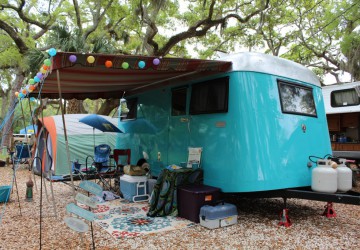 According to the Recreation Vehicle Industry Association (RVIA), approximately 8.9 million households own an RV. The typical RV owner is 48 years old, married and earning an annual household income of $62,000. RV owners usually own their homes and spend extra income on RV traveling an average of three weeks each year, many of them reaching beautiful Tybee Island and staying at the River's End Campground and RV Park.
Why RV?
For most, RVs provide a convenient, affordable and relatively grief-free way to see this great country of ours. RVers go where they want and when they want without dealing with airports & reservations.
Many RVs give travelers all of the comforts of home while on the road or at the campground making it a unique and enjoyable way to travel as a family. Many families say that traveling by RV increases a sense of togetherness and strengthens family bonds.
Even if you count RV ownership costs, a family of four traveling by RV instead of car, plane or train can spend up to 59 percent less. You can even rent an RV to try the lifestyle before buying.
Where do RV Travellers go?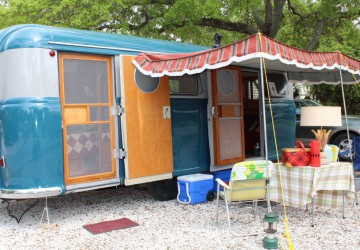 There are more than 16,000 public and privately owned campgrounds in America. Many privately owned RV parks and campgrounds exist near popular destinations and along major tourist routes. Travelers like these campgrounds because there are usually activities, park amenities like pools, playgrounds, pet areas, barbecue spots and WiFi available.
Just like River's End Campground and RV Park on Tybee Island near Savannah, Georgia!
River's End Campground
River's End Campground caters to RVers by offering a variety of sites accommodating all sizes of RV including motorhomes, travel trailers, 5th wheels or pop-up campers. Water, 30 or 50 amp electrical service, standard cable and sewer come with the site. Reserve a spot for your RV and family and enjoy all Tybee Island has to offer this spring at www.riversendcampground.com.