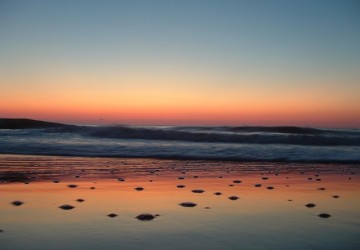 River's End Campground and beach RV Resort is located on Tybee Island, a beautiful and historic place in sunny Georgia.
Tybee Island
The Tybee Island population of about 3,000 lives in this easternmost point in Georgia. The City of Tybee Island used to be called Savannah Beach and before it became a popular tourist destination, the area already had an interesting history.
The Euchee Native-American tribe inhabited the island when the Spanish explorers claimed it in 1520. Pirates also came to the island to hide out and used the inland waterways as a fresh water source. About 34 years after South Carolina was founded in 1670, South Carolinians attacked the Spanish making them retreat which allowed the establishment of English settlements in the area. One of the first was the Tybee Island Light Station built in 1736. This marked the strategic importance of the island's location near the mouth of the Savannah River.
The island was active in the Civil War with the Union Army placing siege batteries on the north coast to help capture nearby Fort Pulaski. In 1899, Fort Screven served as part of the coastal defense until 1947. Remnants of these fortifications still exist and cannons are on display at the Tybee Island Museum.
Tybee Resort Period
Tourists began using the island beaches as a getaway during the late 19th century. They came by steamship and in 1887, by rail. US Route 80 was completed in the 1920s connecting the mainland with Tybee Island.
River's End Campground and RV Park
River's End Campground is not only in the center of all of Tybee Island's constant activities, it offers an affordable place for RVs, campers and cabin renters. The amenities include Wifi, Tybee Island's largest swimming pool and a dog park. Reserve a spot for a spring break at www.riversendcampground.com.