The last time River's End Campground and RV Park looked at Trip Advisor, there was 178 reviews through January of 2016. Now there are 222! Let's take a look at four recent reviews of River's End Campground. These are from November and December 2016.
Trip Advisor Reviews
My husband got us a cabin for my 50th birthday. This place is adorable. I love the space and the setting. Tybee is small so you are close to everything. A short walk to the beach. I love watching the ships come in.
– SavBob, Savannah, GA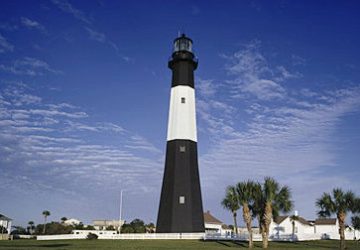 We came up early in Dec. It was in the 40s. Cool for us from Florida. We loved it. The staff is very helpful, and tries to make your stay very enjoyable. It is in walking distance from the light house. They allow fires in fire rings and have wood and ice delivery until 10:00 pm. The bath houses are some of the cleanest I've been in. The grounds and sites are well maintained.
– badge2283, Daytona Beach, FL
Wonderful location and great value. This place feels like home. The campground is clean, well-organized, well maintained and the staff are both helpful and friendly. They collect any incoming shipments and call to advise that something arrived. Handy to Savannah and all the beaches, this is a great and economical location for a stay.
-Jim C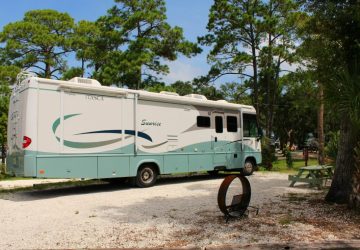 We have a 40 foot bus conversion and are leery of new campgrounds because of the size. This campground had been in a hurricane 3 weeks prior. We arrived Thursday evening after office hours and found our paperwork by the office door. Our campground host showed up before I got back to the coach, to guide us to our site that was level and long enough with all the hookups needed. In the morning found pleasant, enthusiastic people waiting to help us.
– Maureen S., Cumming, GA
---
About River's End Campground
Enjoy your stay RV at River's End Campground where we hold a Certificate of Excellence from Trip Advisor. Reserve a full hookup RV site, a campsite or a rustic cabin by visiting our reservation page at www.riversendcampground.com or call 800-786-1016.