At the end of a scenic, 16-mile drive from the historic district of Savannah, Georgia accessible to travelers and snowbirds from nearby area interstates, lies River's End Campground, a popular RV park on Tybee Island and a short jaunt to three miles of gorgeous beaches.
River's End Facilities
River's End Campground consists of 9 acres with 135 sites, a store that sells bagged ice, sundries, and souvenirs, a propane dispensary, two picnic shelters consisting of one open air pavilion (six capacity), a screened group shelter (40 capacity) and the largest swimming pool on the island!
Volunteer Workamper Program
Tybee is a unique island community offering an eclectic variety of art, culture, outdoor pursuits and a slice of Americana not found many other places. We, at River's End Campground, pride ourselves on easy access to the natural world and closeness to a rich cultural history.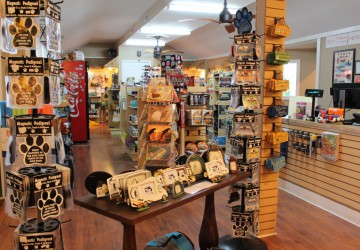 The River's End property has been a thriving campground for more than 30 years and in 2006 it became the only municipally-owned and operated campground in the state of Georgia. To help fulfill the River's End goal of providing an optimal experience to each guest- every single day, we select help from those enrolled in the City of Tybee Island's Volunteer Program.
Volunteers commit for a minimum of three months and up to one year and perform tasks such as providing orientation and information, light maintenance, park programming and fee / sales collections. This program benefits the volunteer by allowing a place to develop work skills and give back to the City of Tybee Island.
You can find more details about the program on our website here:
Volunteer Workamper Program
---
About River's End Campground
After you park your RV, visit Tybee Island, soak in the good vibrations of a terrific area! Reserve a full hookup RV site, a primitive campsite or a rustic cabin by visiting our reservation page at www.riversendcampground.com or by calling 800-786-1016.